Today Spanish clients who are interested in our ice bucket came to visit our factory. Early in the morning, we have written a welcome sign in the downstairs, ready for the flowers, and then sent a car to the hotel to pick up the clients.
When clients arrived at our factory, they were very pleased to see the welcome sign and took pictures in front of it.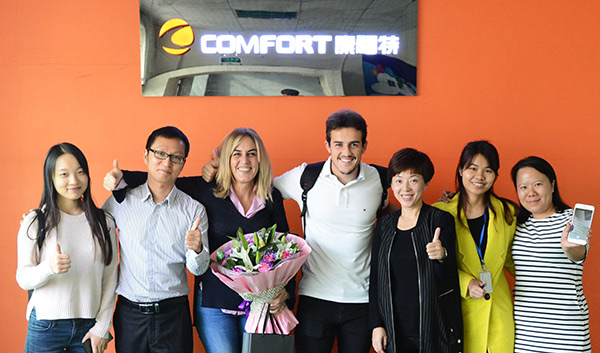 We first take the guests to visit the ice bucket Injection, assembbing ice buckets,ice bucket printing and oil-painting ice buckets workshop.We are aim to let clients know more about the process of making ice buckets.
In workshop,workers were producing clients' mass buckets. Clients did the test to producing ice buckets according to their own standards there is no doubt that clients were quite satisfiedwith our products.
After the visit, clients had knowledge about quality and productive capacity. Before clients left,we gave well-prepared gifts to them. Clients was smiling and saying that don't worry,we will push your products to our clients and looking forward to further cooperations.